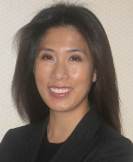 It was not long ago in fall 2010 that I was a senior congressional staffer financial economist at the Congressional Budget Office (CBO) when I was fired after 2 ½ months for writing about the damage from the banking and financial system collapse since fall 2008. The writings included 'robo-signing' foreclosures as symptomatic of deeper problems in the securitization of $7 trillion mortgage bonds that CBO denied was a problem and the condition of the nation's banks.
I was told that CBO should take the lead in treating foreclosure problems as "the kind of event of the moment where we should be adding skepticism, not just repeating the hype in the press"  and my writing about it showed "poor judgment about what is important and what isn't." This came from my direct report, then-CBO assistant director and chief economist, currently MIT Professor of Finance Deborah Lucas who was called by the U.S. President in 2009 to serve in a leadership role at CBO. CBO Director Douglas Elmendorf, a Harvard Ph.D. economist, agreed that such writings lacked knowledge of economics and poor communication skills for not understanding what it meant to remove them.
For those unfamiliar, CBO is a small federal agency that scores (produces cost estimates) Congress's bills and can make or break them with its scoring. CBO's panel of economic advisors includes Goldman Sachs, Morgan Stanley, former Federal Reserve economists, and distinguished economists from academia who are or were former scholars of the Federal Reserve.
Closure to the Congressional Inquiry
After over a year of congressional inquiry, my story was first made public in the Wall Street Journal, "Congress's Number Cruncher Comes Under Fire," (Feb. 2, 2012) what the Journal allowed the public to know. When the true nature of the issues would not come out, I was stunned that the congressional inquiry led by Senator Grassley, Ranking Member of the Senate Judiciary Committee, also declined to release my letter to the public to expose the issues. This happened during the week the New York Attorney's General announced the lawsuit against MERS, but that too went silent a few days after the nationwide foreclosure settlement. All understood the ramifications of the NY AG lawsuit against MERS.
Two weeks after the Journal article, the congressional inquiry ended and after more than a year, they would not issue a statement nor finding about my case. The silence is interrupted only by media inquiry.
At the time I did not realize that Senator Grassley (R-IA) and Senator Patrick Leahy (D-VT) were and are on the same U.S. Senate Judiciary Committee, the latter its chairman. Senator Leahy had quickly pushed through a unanimous midnight Senate vote that would make it more difficult for homeowners to challenge fraudulent foreclosures. This came as public knowledge and growing legal challenges to 'robo-signing' and MERS (banks using forged or defective documents to foreclose arising out of MERS – more on upcoming postings) led to foreclosures suspended nationwide in fall 2010 and continues to be litigated to the state supreme courts. I do not know if Senators Leahy and Grassley spoke to each other about my case.
It was then that I was compelled to make public the letter to Senator Grassley with a more complete account on Zero Hedge, "Terminated CBO Whistleblower Shares Her Full Story" (March 15, 2012). Among the responses were an article by Ms. Janet Tavakoli, an expert in structured finance in the Huffington Post, "Today's Most Important Finance Story: Lan T. Pham, Ph.D., Told the CBO the Truth About Mortgage "Securities" and Was Fired for It" (March 16, 2012) and an interview with RT Capital Account (May 30, 2012).
I am grateful to many for putting the issues to the public, for doing what the establishment media could not do: journalism.
Why EconomicsVoodoo.com
I share this experience to give an indication of the concerted efforts to keep the public from understanding the depths of the problems we face and why, and the far-reaching consequences of what is unfolding.
Let's review briefly what happened in the past four years. The collapse of the banking and financial system by fall 2008 is about derivatives wrapped around the largest market possible – then $12 trillion housing market – and quasi-private Fannie Mae and Freddie Mac, which guarantee the equivalent of about one-third of U.S. GDP, making them among the largest financial institutions in the world that collapsed. The largestbanks and financial institutions embedded more than $60 trillion in derivatives (credit default swaps) around $7 trillion of peoples' homes at the time.
On this scale, credit default swaps (CDSs) were essentially "insurance bets" that homeowners would default on mortgages and institutions insuring or guaranteeing mortgage bonds would fail as a result. Why over $60 trillion to insure $7 trillion mortgages? Unbeknownst to most homeowners, there could be 5 or 10 insurance policies taken against their home (whose mortgage payments have been put inside the mortgage bond) the banks and financial institutions bought or sold to each other and others. That is why losses are exponential.
MERS is a private title registry database the largest banks, Fannie Mae and Freddie Mac created inside a mostly unknown what some would describe as a shell company that supplanted public county property recordings to slice-dice-cook or securitize the equivalent of about two-thirds of U.S. GDP's worth of mortgages in the privacy of their MERS. 'Robo-signing' nationwide was a byproduct of the cooking in MERS and with it the chain of title on those mortgages, the truth of which can not survive daylight. The chefs knowing what was in MERS also took out insurance on their cooking. The Kansas State Supreme Court called MERS a "straw man" in rendering it invalid, as well as a similar recent ruling by the Washington State Supreme Court.
Outside of the derivatives lab, what had started as a subprime problem pales in comparison to the number of prime mortgage delinquencies that exceed the combined total of subprime, FHA and other mortgage delinquencies at the time of my firing. This is because prime is about two-thirds of the housing market. CBO assistant director/chief economist asked me for an extra copy of this chart before I was fired.
This takes us now to the Federal Reserve's quantitative easing "QE 3∞" announcement on September 13, 2012 that it will print essentially unlimited quantities of dollars (or euros), which seems about the right number to purchase mortgage bonds and maintain nominal interest rates targeted at 0% ("ZIRP") to keep borrowing costs reasonable for its member banks, among others, since the banking and financial system collapse in 2008.
My upcoming post, "Quantitative Easing (QE) 0-1-2-3∞ and the Federal Reserve's Love Affair with Banks and Mortgage Bonds: Levitating The Black Hole",expands on these issues and asks the question: When did QE stop? The data said a couple interesting things.
More broadly there seems to be a confluence of events as the American public and its treasury are being plundered in parallel to once-sovereign countries of the Eurozone, bound together by debt and much of the over $1,000 trillion in derivatives (money that does not exist). All based on a quasi-private Federal Reserve monetary system that prints dollars (or euros) from nothing in exchange for savings earned and countries as collateral for the privilege of its debt. Smoke plumes rise in the Middle East.
To see through the voodoo in the wise words of Yoda, "You must unlearn what you have learned."
Welcome to Economics Voodoo.